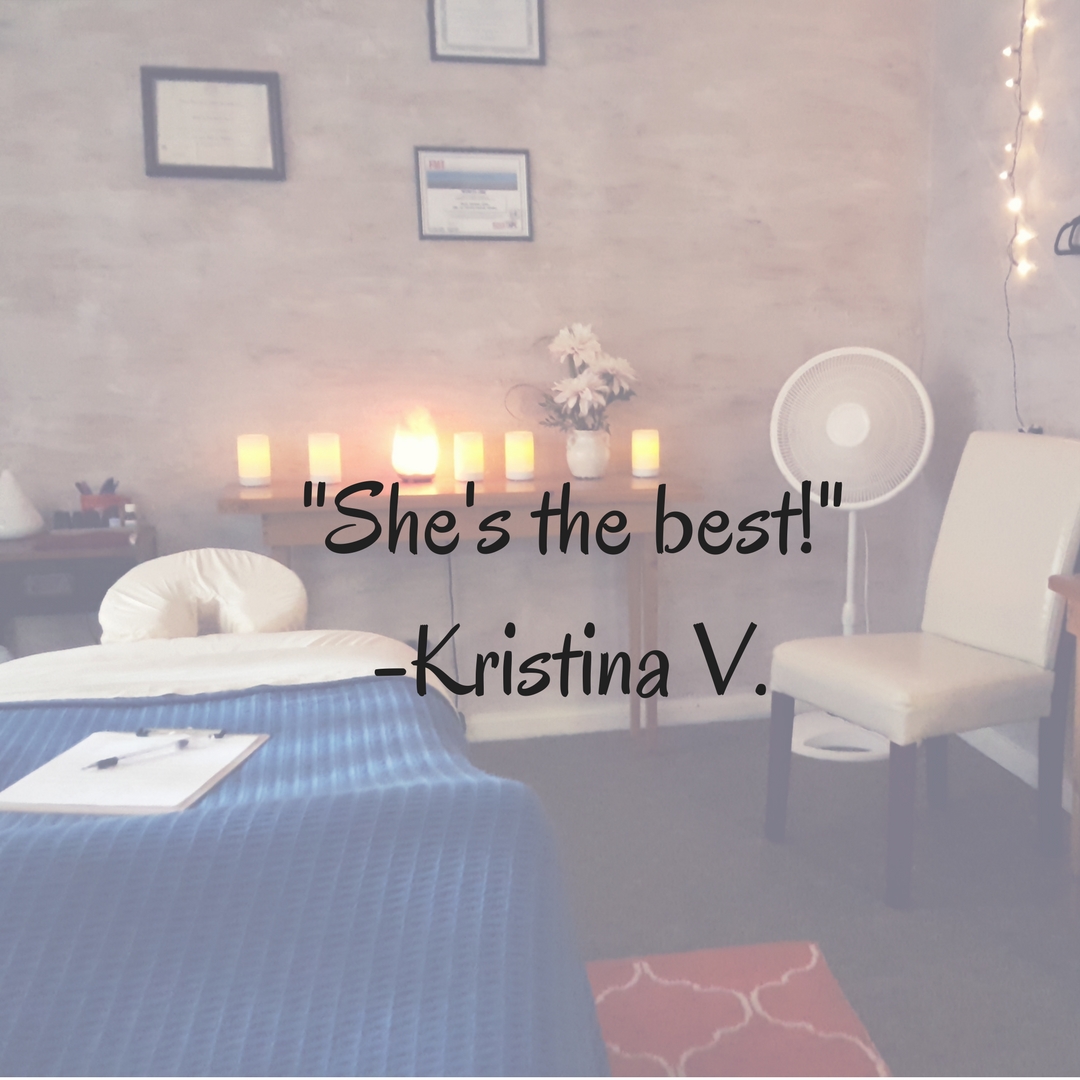 "Mechella is an excellent therapist! She has worked out so many of my knots and tense muscles without me feeling sore and in pain the next day. Her techniques really do work and I always walk away feeling better." -Melissa D.
"Mechella's massages are amazing and wonderful. She really listens to your needs and focuses on those during the session. She uses essential oils to enhance your massage experience...if you think it's time for a massage hurry up and book with her you won't be disappointed." -Erika E.
"Michella is definitely worth seeing. I had a baseball size knot in my thigh from soccer and cycling and she was able to work it out. She maybe only 5'4ish but man she packs a punch..." -Brian B.
"After suffering with neck and shoulder pain, along with a week full of sleepless nights, I booked an appointment and did a 30 minute session that relieved a lot of the pain and tension in the problem area. It's amazing how much of a difference one 30 minute session made. There is still an area needing more work and I'll definitely be booking another session to try and get the rest worked out. Thanks Mechella!!!" -Daniel A.
"Mechella is an amazing masseuse. She found so many new sore spots and helped more than she knows. I was very surprised at how intuitively she understand the human body. Talking to her you'll find that she's highly educated and deeply cares about her clients. I've bounced around from masseuse to masseuse in central San Antonio but Mechella is now my go-to masseuse. Go see her, you'll walk away feeling refreshed and more connected/ able to deal with the sources of pain stress and pain in your life." -Keith G.